The Law Office of John A. Wenke provides their clients the attention of a small office, with the experience, dedication and results of a large law firm.
In nearly 30 years of practicing law, John Wenke has represented hundreds of clients. Each case is different and every client has different needs. John and his staff take the time to listen to his clients' concerns, answer their questions, and work hard to achieve the best results.
John A. Wenke has extensive litigation and trial experience, having tried several civil and criminal cases in both state and federal court.
In 2001, John received the largest single-plantiff employment law verdict in the United States ($30.5 million).
El Paso, Texas employment law attorney, John A. Wenke represents employees of all levels, including management employees.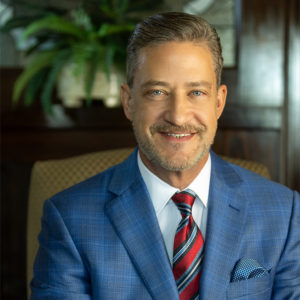 John is a native of El Paso, Texas. His father was retired Army, and his mother an Italian immigrant. Together they instilled in him the value of hard work and education. After attending West Point, he graduated from the University of Texas at El Paso and Texas Tech University School of Law.   
John has practiced law since 1993, having worked as a state prosecutor and with an insurance defense law firm.  He has tried more than fifty jury trials, with several verdicts in excess of $1 million.  In 2001, he received the largest single-plaintiff employment law verdict in the nation ($30.5 million).
John enjoys spending time with his wife and daughters, reading, cooking and working out.
Education
Texas Tech University
J.D. 1993
University of Texas at El Paso
B.A. 1989
Bar Licenses
Texas
(State and Federal –
W.D. Tex.)
New Mexico
(State and Federal)
Professional Affiliations
State Bar of Texas Labor & Employment Law Section
Chair (2021 – 2022)
College of Labor and Employment Lawyers
Fellow
Texas Employment Lawyers Association
Past Board Member
Texas Bar Foundation
Life Fellow
Martindale-Hubbell
AV Rating - very high to preeminent legal abilities
Success in legal cases is no different than success in life. Preparation and hard work is the key.
Claudia is a native of Ciudad Juárez, Mexico. She graduated from the Universidad Autónoma de Ciudad Juárez with a Bachelor of Laws. She is a licensed attorney in Mexico. Claudia previously worked as a staff attorney with a family law court in Ciudad Juárez.
Claudia volunteers as a child advocate with CASA (Court Appointed Special Advocate), where she represents the interests of children in the foster care system. She enjoys reading, cooking, working out and spending time with her family.