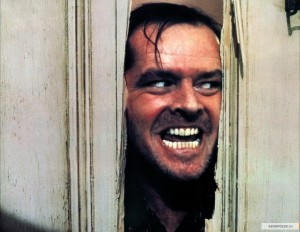 Tonia Royal's employment was short – only four days.   But it was four days of hell that no employee should endure.
Royal worked in a small office as a leasing manager for an apartment complex.  During her short employment, she was constantly visited by two male maintenance workers who would hover over her, and sniff her in a sexually suggestive manner.    One of the maintenance men even allegedly sat on a credenza two feet behind her with a visible erection for three to five minutes.  
Royal complained to her supervisor who suggested that she "let it slide".  The supervisor further told Royal, "you know how men are when they get out of prison."  During a meeting the following day, one of the men defended his actions by stating that he "needed to get a release".   Later that day, Royal was fired for unspecified reasons. 
Royal filed suit alleging sexual harassment and retaliation.  A federal magistrate found that the sexual harassment alleged was neither severe or pervasive enough, and should be dismissed.    Since Royal did not have an actionable sexual harassment claim, she could not legally bring a claim of retaliation for reporting the alleged sexual harassment.
On appeal, the Fifth Circuit reversed the trial court's dismissal of both claims, and found there was a fact issue for a jury on whether sexual harassment occurred.  While sniffing is generally considered a non-sexual act,  the court looked at a totality of the circumstances – the alleged harassers' actions, their comments, as well as the fact that Royal was working by herself in a small, confined environment with two men constantly hovering over her.  Such circumstances, the court opined, could lead a jury to find that Royal was subjected to pervasive harassment based on her sex.  
This is a good case for workers, as it reaffirms that sexual harassment can occur absent physical contact, and it also reminds us that "pervasive" sexual harassment can even occur in short time periods.   
Unfortunately, this case is a stark reminder of the disconnect that still remains between some judges, and what Americans have to face in the workplace.  I am at a loss on how a jurist can conclude that a male sitting two feet behind a female worker while showing his arousal is not "severe" sexual harassment.   Amazing. 
The fight to protect employees from workplace harassment and discrimination continues . . .
"Sexual harassment is complex, subtle and highly subjective."    Kathy Lee Gifford