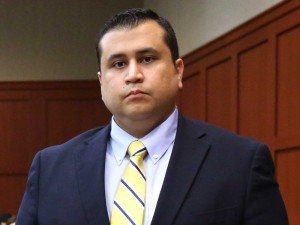 Like most Americans, the George Zimmerman verdict left me with mixed emotions.   As a former prosecutor, I knew the State of Florida had a difficult case to prove.  The jury's not guilty verdict, therefore, was not unexpected.   Yet growing up in Northeast El Paso with many African American friends, I know that blacks, especially black males, are too often the target of unfair suspicions.    This riveting criminal case, however, has an interesting employment angle as well.
Ben Kruidbos was the I.T. Director for the Florida State Attorney General's Office – the office that prosecuted Zimmerman.    During the course of the criminal case, he allegedly discovered that the prosecutor's office failed to give Zimmerman's attorneys a significant amount of evidence, including a complete investigative report and over 1000 photographs.   Under what is called the Brady Rule, prosecutors must give all exculpatory evidence, or evidence that may tend to clear an accused, to defense lawyers.
Kruidbos reported this discovery and his concerns to a private attorney, who in turn informed Zimmerman's defense team.   Kruidbos was then subpoenaed to a hearing, where he repeated his concerns to the trial judge. The same day as the hearing, Kruidbos' employer placed him on paid administrative leave.   Coincidence?  Probably not.    On July 11, 2013, the very same day the Zimmerman jury began its deliberations, Kruidbos was terminated.   Again, probably not a coincidence.
The termination letter makes numerous allegations against Kruidbos, including complicity with the Zimmerman defense team.   Oddly, the letter does not specifically deny Kruidbos' assertions that the prosecutor's office unlawfully withheld evidence from Zimmerman and his lawyers.
Kruidbos alleges that he is a whistleblower who was terminated in retaliation for reporting unlawful activity by his employer.   The Florida State Attorney General's Office contends it fired Kruidbos for just cause, and has portrayed him as an untrustworthy worker who improperly disclosed information and documents to the "other side", potentially compromising a prosecution.    It will be interesting to see how this case plays out.
Had Kruidbos been terminated in Texas, he would have a difficult time proving he was a "whistleblower".    Texas' whistleblower law requires employees to report, in good faith, a violation of law to an appropriate law enforcement authority.     This requirement dooms many potential cases because workers don't usually voice their complaints to the police or other law enforcement agencies.
If the Texas legislature was truly concerned about weeding out illegal activity,  waste and abuses by governmental officials, it would expand whistleblower protections to employees who complain of unlawful conduct to supervisors, members of management or human resources staff members.     Otherwise government employers are left free to violate laws and waste taxpayer money, with little or no recourse for workers willing to stand up to such misconduct.
In a strange way, perhaps the Zimmerman verdict and Ben Kruidbos' termination will bring needed support to such a legislative change in Texas.